Long
Hairdreams
"Hair Extensions" were yesterday - Hair Creations are today! Hair lengthening at its highest level with 100% real human hair.
Long hair dreams -
Hair lengthening with Hairdreams
Long hair has always been considered the epitome of feminine beauty. Nothing has changed… The dream of long hair perfection is, often, only met with great difficulties.
Environmental factors, stress, chemical treatments and burden on the hair tend to worsen its condition. Hair should always be trimmed, therefore, only with great care and patience, (hair grows approximately one centimeter per month/ 0.5 inches per months ) can the dream of long, healthy and natural hair be fulfilled. Natural predisposition and dietary habits also play an important role.
Many women do not believe that "extensions" are the solution to their issues because it doesn't look or feel natural and because it damages the hair. Furthermore, everybody sees that they are fake...
The solution
It's faster and more convenient with hair creations from Hairdreams. It's virtually indistinguishable from natural hair and, in only a few hours, makes hair length, volume and almost any desired hair style possible!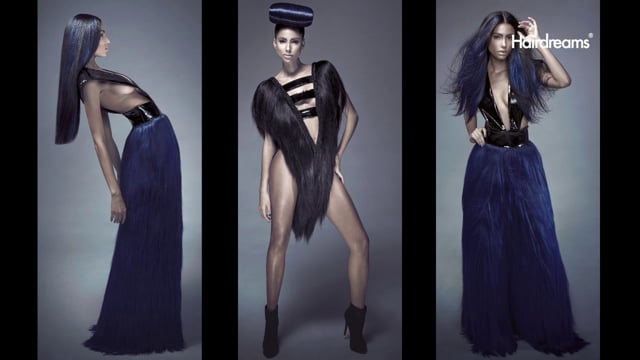 HAIRDREAMS HAIR CREATIONS – Noticeably Different
What differentiates Hairdreams Hair Creations from common "Extensions"?
Hairdreams' one of a kind , incomparable hair quality
Hairdreams legendary patented systems that allow for the creation of invisible and undetectable natural hair length and thickness
Find out more about:
LONG HAIRDREAMS - Gallery
Hair Creations from Hairdreams makes it possible for gorgeous long hair dreams to come true – see for yourself: